By LCR's Reconciling in Christ Chair, Teresa Ahrenholz
Cincinnati's 50th (and largest) Pride Parade was June 24. LCR, along with First Lutheran and a few other congregations, marched in the parade and we participated, as we did last year, in the festival that everyone enjoys at Sawyer Point.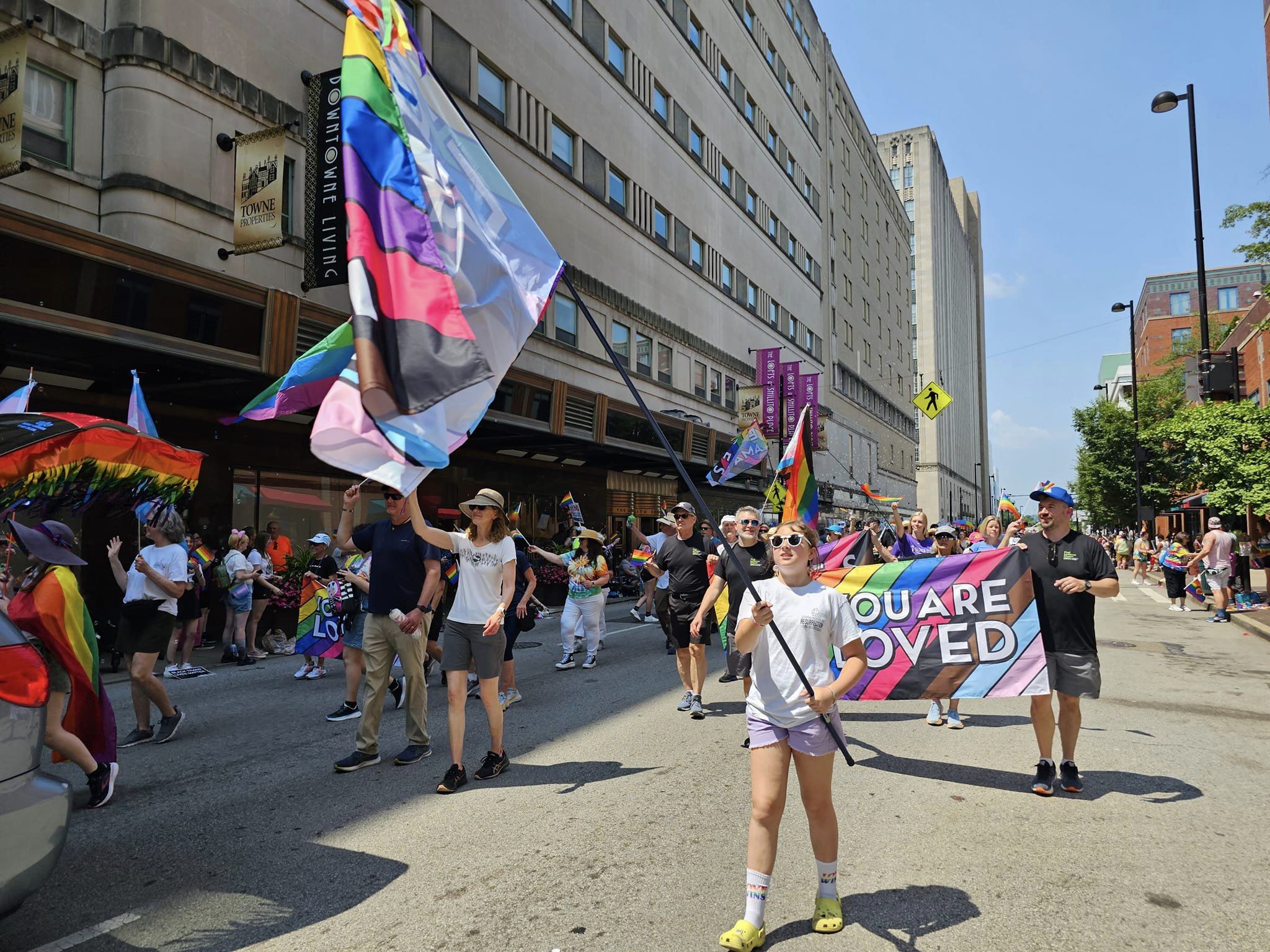 It takes many hands (and feet) to make it happen. It was a sunny, hot and humid day and it was a huge crowd of people. Let us be thankful that God's children enjoyed time together without incident or harm to anyone.
This was our second year at the festival. Our booth location wasn't on the main walkway as we were last year, but we still had lots of people stop by to ask who we were and where our church was located.
We handed out cards with information on LCR and a few people said they might check us out. All we can do is plant the seed and let the Holy Spirit take flight.
Everyone loved to spin the multi-colored wheel for prizes and we had freebies of buttons and stickers along with charms and beads to make bracelets or necklaces – and yes, we had people of all ages and gender identities excited about picking their charms and beads!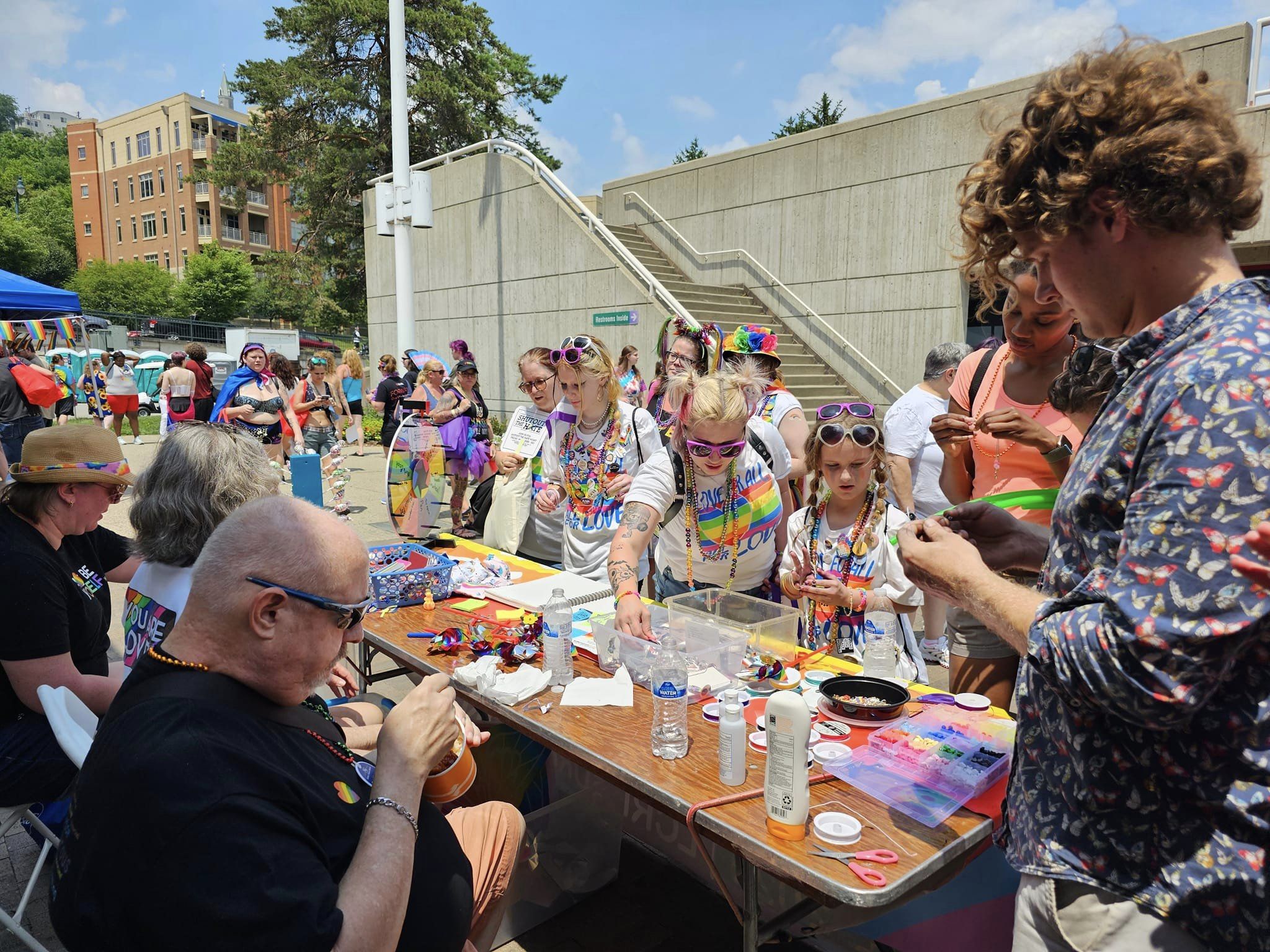 All those in attendance, from companies, food vendors and artisans, to attendees were sharing conversations, laughing, eating, and having a great time being themselves – no fear, no intimidation, dressed in many different ways with many hairstyles and make-up – all being accepted for who we are.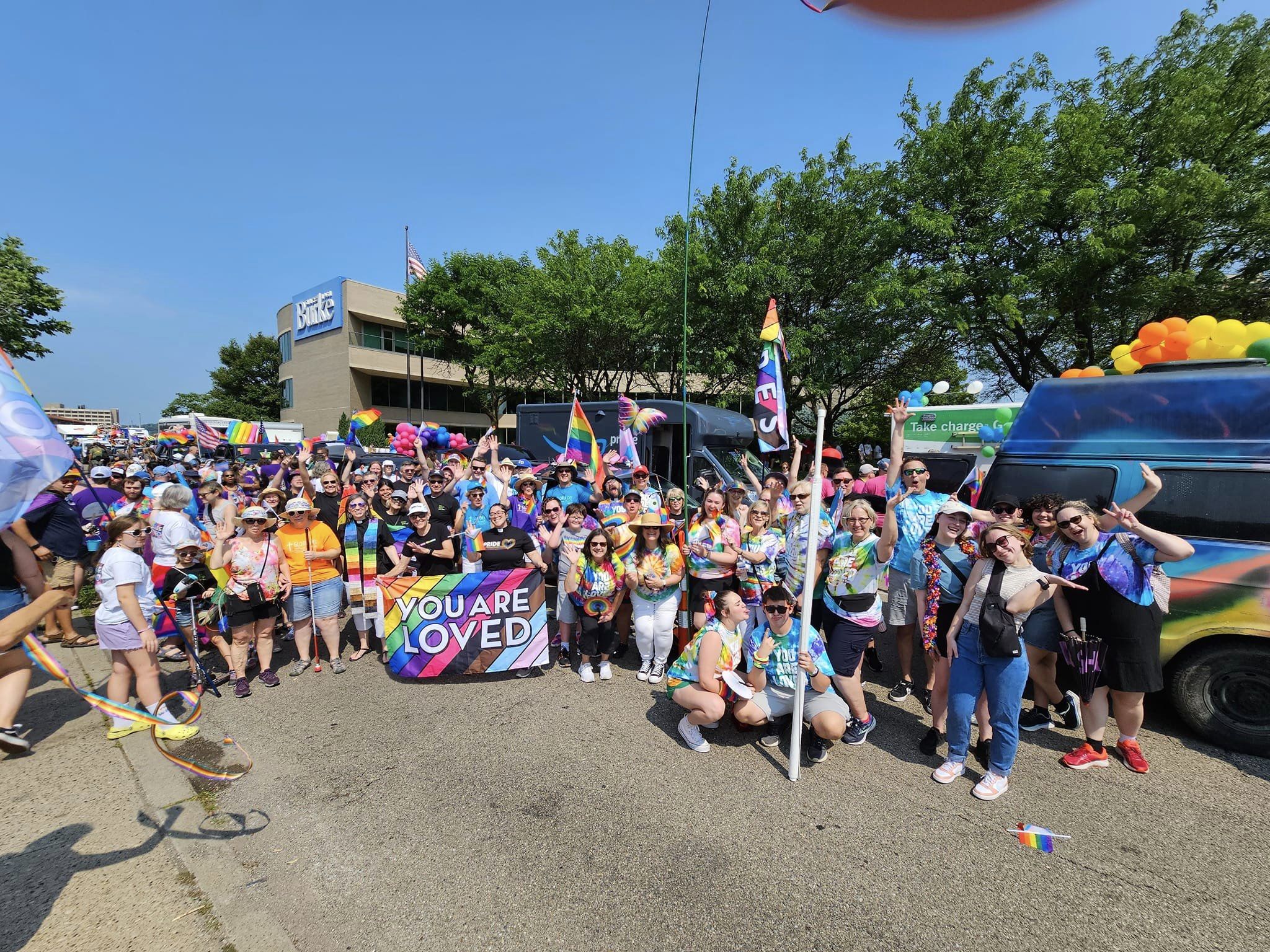 Many thanks to the RIC Team for the planning and set-up to again make this event a success, those participating in the parade, those who staffed the booth, and LCR members for saying yes to being a Reconciling in Christ congregation.
We do make a difference!